The Point MacKenzie Rehabilitation Program began operation in 1993. The program developed out of an idea and belief of Representative Ramona Barnes. This inspired plan departed from the traditional methods of incarceration by allowing low custody offenders the opportunity to build self-esteem by working the land and constructing their environment. At the time of its opening, the farm was essentially abandoned and in general disrepair. The initial goal of this interagency program was to restore and preserve the Point MacKenzie farm with a secondary focus on the following:
Develop work programs within the farm setting;
Provide offender rehabilitation, vocational training, substance abuse counseling, life skills and work programs;
Develop specific prerelease and life skills programs that will target male offenders;
Provide agricultural products for Department Of Corrections institutions;
Provide needed bed space to reduce crowding in DOC institutions;
Provide meaningful alternative placement from institutions.
Since inception, the farm camp has expanded to accommodate 112 male offenders, 64 of which live in ATCO modular trailers, 19 of which live in a newly constructed dormitory (built by offenders) and 29 of which live in remodeled dormitory-type (originally, split-level farm) houses.
Today, the population stays consistently around this maximum accommodation of 112 offenders. The success experienced thus far indicates that we can indeed provide as anticipated and it is now expected that the project will not only be here but will expand further.
Farming
The Point Mackenzie Rehabilitation Program has a sustained herd of hogs, several cows, and raises turkeys and chickens. There is an active effort to determine what other animals will be profitable. The produce operation has provided potatoes, several varieties of vegetables and grains over the years to institutions around the state.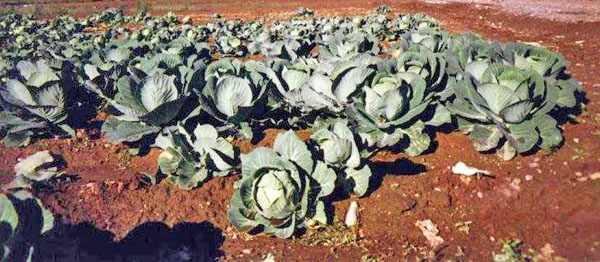 Beginning January 2001 our hydroponics program began operation and has produced many different varieties of tomatoes, banana peppers, snow peas, raspberries, blueberries, gooseberries, kiwi and three different varieties of sprouts.